My dad vs. Ubuntu - A lesson in end user experience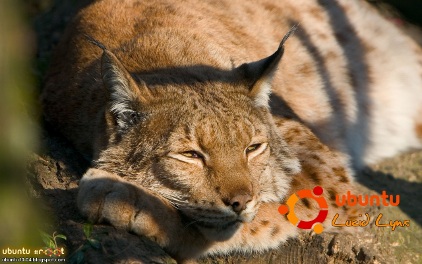 (Behold blogosphere, my first en
try in english. Native speakers: Sorry for abusing your language)
My father is 71 and more the handcraft oriented guy. Nevertheless he started using computers about 10 years ago, at an age where many people already have successfully abandoned their ability to learn anything new. He - of course - started off with a windows computer that was mainly used as a tool for his home video editing hobby.
Over time the internet gained importance in his computer usage, just like for any of us, and about 2 years ago we talked about protecting our devices from the various threats that come from there. Asked about the best virus protection software the open source evangelist in me of course sniffed his chance and so I "dropped the bomb" that I don't use any as there rarely is any virus for my operating system. From there it was just a small step to a separate Ubuntu partition on his computer, that he would prefer for all things internet.
As said this was two years ago. While being mostly satisfied over time Ubuntu also failed him not only once. Between updates his printer registration would get lost. Then Ubuntu kept telling him that his harddisk had errornous sectors while the Windows partition would still say that everything is ok (it would never get clear who was right about it as this machine is now out-of-service). Then he would not be able to boot with a newly installed kernel version because of a bug in Wubi loader, that was only able to load kernels from the first 4 GB of the disk image file.

He had some more minor glitches which I was able to correct instantly, but which overall left the impression of a flaky platform. Yes, we had too many annoying Bugs in the last two releases. Thats why I want to keep my dad now on the LTS release which is Lucid Lynx.

On a minor note he also thought that Ubuntu would get uglier and uglier with every release, which maybe tells us more about his taste in UIs than anything else. On a plus side, he was able to update to each new release all by himself.

But back to what I wanted to talk about: The Lucid Lynx update. This time I wanted to play it safe and keep my father from updating to 10.04 until I myself would have updated all machines under my command to it and would be mostly satisfied with it. Fortunately my own Lynx update experience was overly positive so I would tell him after about three weeks after the release that he was free to go.


On to the next page...